Marble Etching Repair: Everything you Need to Know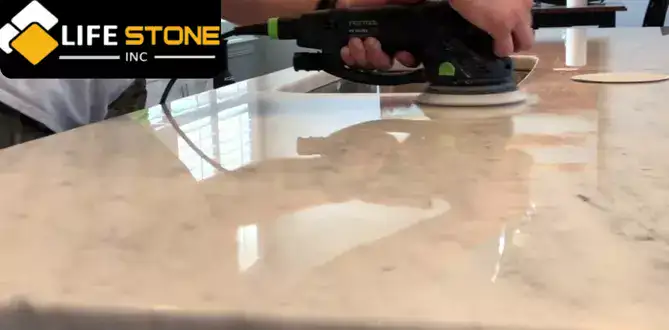 Whenever there is a talk of marble etching repair or removing etching from marble, there is a number of popular opinions you might get because marble is generally considered as one of the most popular and acknowledged countertop surface which has been used for the past few years especially because of its elegance and beauty and that is where people look for professionals to get these services for removing etching from marble. There is a number of popular marbles available out there in the market because they generally come in a variety of vibrant colors having unique patterns which makes them prioritize among homeowners.
With the passage of time, people generally look for marble etching repair services because it is extremely important to take care of them, especially in the long run. They can get affected by acid or any other solution which is generally damaging for them and that is why a willing professional service for marble etching repair can help them to take care of their marbles, especially in the long run.
1. What is Marble Etching?
Marble etching is generally considered as a surface that is damaged by chemical reactions not just in the form of a light mark but maybe in the form of a dark mark on the natural stone that is generally made up of calcium carbonate. The itching might be because the acidic substance is in contact with the marble surface.
If the acidic solution is exposed to the marble, then your marble will be etched and for that people look for professional who can them out by removing the stains from the marble in order to protect the surface in the long run and there are a number of solutions available out there which can be extremely effective in taking care of the marbles but availing professional services from the certified companies can help you save from marble etching.
2. How to Fix Etched Marble
People really look for solutions about how to remove etching from marble. Many people assume that it can be a difficult job but it is not that difficult if it is availed by certified professionals because marble is generally conceded as expensive, so people look for professional services in order to have the best possible protection for their investments and also to preserve the beauty of the marble installed inside their homes.
The Steps to follow to fix the etched marble are listed below:
2.1. Preparation of the surface
The most important step to fix marble is to look for preparation of the surface is in order to prepare the surface you can look for professional services because these services can help you in cleaning your home before and after availing the services.
2.2. Removal of the finish
The second step is all about removing the finish with the help of solutions which can protect your surface from the damage especially in the long run cause it is considered as one of the most acknowledged steps in removing the stains from your marble and it is also very important to remove the finish over the passage of time slowly and you can also look for multiple solutions for this purpose because there are a number of solutions available out there in the market which can be extremely effective in removing the finish and stains from your marble.
This is considered a very effective and fairly simple process. You can look to clean your marble with the help of green-eyed or fresh sandpaper because chemicals can be extremely disastrous for the surface of your marble which is generally used by most companies. They can help you to remove these stains from your marble but in the long run, they can be extremely disastrous for your marble surface.
The last and final step is finishing where you can look to complete the finishing process by using a thin layer of wax and then using or rubbing it on your marble with at least two layers of polyurethane. After the complete, the finishing process waits for a few minutes or hours to completely dry the whole marble surface or floor.